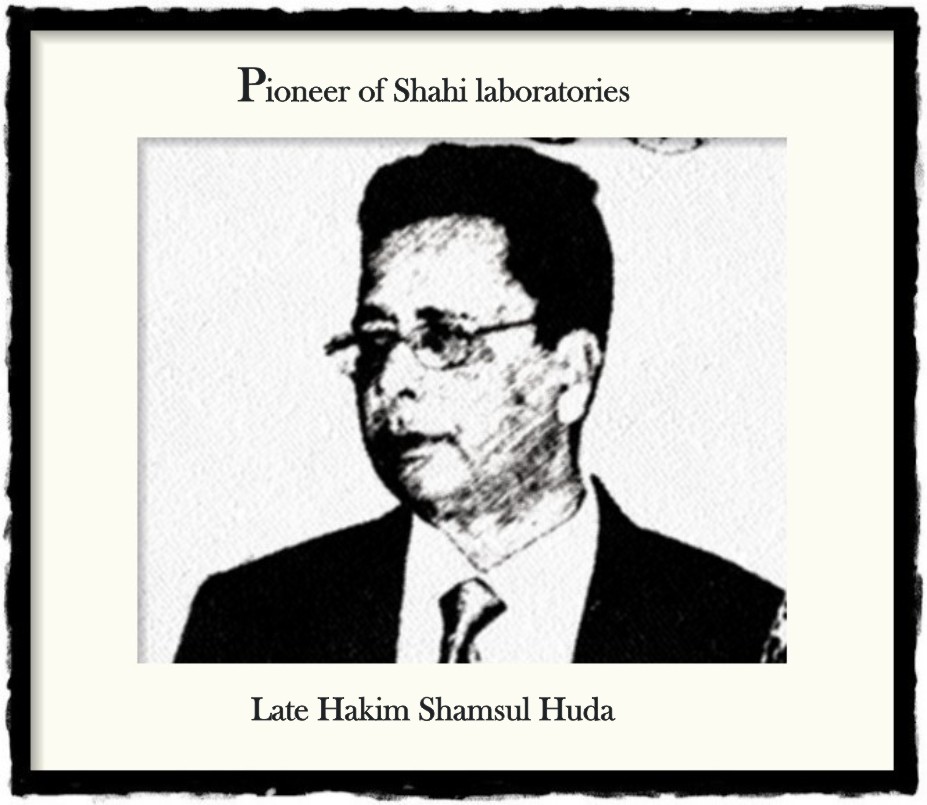 Hakim Shamsul Huda, a successful industrial entrepreneur, an institution. He was born on 07th January 1957 in Rajshahi. His first step of business was started by pharmaceuticals business named "Hasib Medical Hall" on 1977 with his younger brother Md. Maksumul Huda in Rajshahi. At that time he was attracted by different types of herbs by noticing herbal medicine along with pharmaceutical products. To see the effectiveness of herbal medicine in medical service, he realized the importance of herbs in human life. And then started to learn about herbal medicine manufacturing process. He got maximum motivation and help from his father and mother Along with drug research he applied for the drug manufacturing license. He was researching for some common disease in Bangladesh. Innovated quality medicine and be a renowned as Unani Physician. He was a member of Executive Committee (1984-2005) Bangladesh Chemist & Druggist Samity, Rajshahi and member of Executive Committee (2005-2007) Bangladesh Unani Medicine Industry Association. After getting unani medicine manufacturing license for Shahi Laboratories (Unani) in 1985 and medicine preparation process was began for first time in his own land. An effective plan for medicine production and marketing was made by him with his younger brother's hard work and diligent effort
In the mean time he was admitted in Tibbia Habibia college, Dhaka for DUMS certificate. In 1988 started building construction for office, producing medicine and packaging. In 1994 he took plan for producing medicine in tablet and capsule form beside syrup form and for implementing the plan tablet, capsule and a blister machine was purchased step by step. For marketing the products an initiative was taken. And that was to represent necessary information about the medicines to renowned physician and requested them to prescribe. In 1999 one of the most reliable and fully side effect free medicine for curing piles, Pilestab, invented by his research. On 21 May 2008, pioneer of Unani medicine manufacturing respected Hakim Shamsul Huda died at the age of 51 years due to his sudden illness.
To his followers he was a hero, to his contemporaries he was a business icon and to young entrepreneurs, he was a guide. Even to the regulators, he was spotless. Shamsul Huda left behind an unmatched legacy of entrepreneurship and industrialisation and his ethics, that is certain to inspire many others in the years to come.